With our June 2022 Launch, Timberlake is greatly expanding our product offering by introducing a variety of new finishes, cabinet sizes, hardware, and range hoods – creating a much more modern finish palette and providing the decorative flourishes that are in demand.
Four new finishes are being added to the Timberlake palette:
Maple Latte – A rich, brownish-gray stain with a neutral balance of color
Painted Vanilla – A soft, creamy off-white that gravitates slightly more warm than Linen
Painted Biscotti Glaze – With a Painted Vanilla base coat, a dark glazing is added to provide subtle contrast and interest
Painted Black – Bold and eye-catching, a crisp black paint with just the right touch of sheen
Alongside these finish additions, we are expanding and refreshing other facets of the offering:
Expanding SKU selection of various cabinet sizes, to accommodate more modern appliances and designer trends
Refreshed hardware offering, with new, trend-forward pieces and an expansion of popular hardware finishes, including Modern Brushed Gold, Matte Black, and Brushed Copper
Modernized range hood additions, with a focus of providing more designer-centric styles that homeowners demand
New Finishes Gallery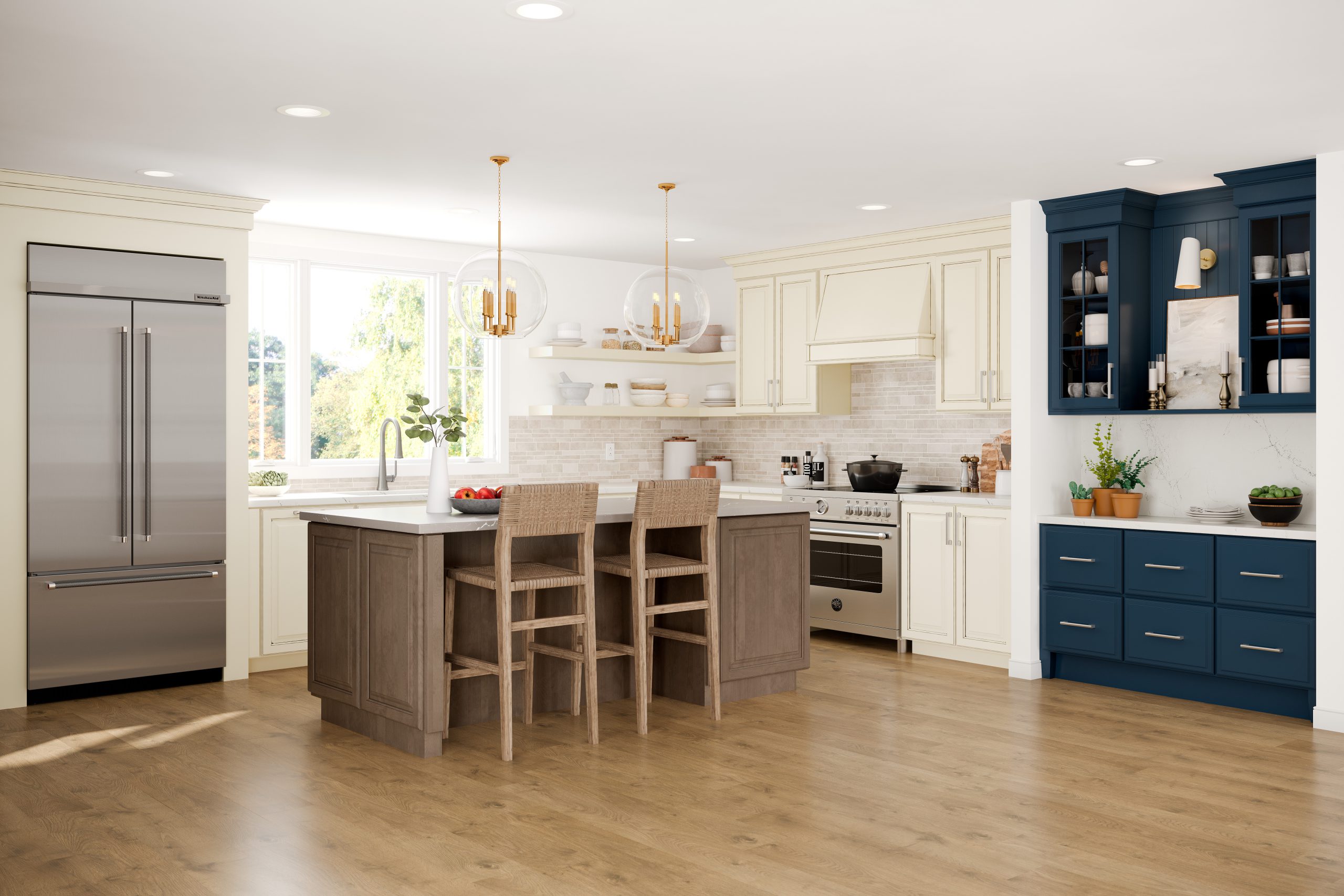 New Hardware
With the June 2022 launch, we have crafted an offering that now includes a total of 158 pieces. This consists of 44 top selling items of the old program, in addition to 114 new pieces – with a focus on designer favorites in the most popular finishes. This refreshed offering creates a wide variety of stylistic pieces that builders and homeowners alike will love.
To see the complete offering, head over to the hardware section of our website for a more in-depth view!
New Cabinet Sizes
Additional sizes to accommodate modern appliances and to fill current sizing gaps have been added to our product offering. These additions will expand the available width ranges in several areas – adding flexibility continuing with the strategy of making Timberlake an easy-to-design product offering.
To see the new sizes and our complete offering, refer to our June 2022 Specification Guide for details.