For the fifth part of our ServicePoints series, we are going out into the field! Once we have completed the measuring and ordering steps, we will turn our focus to cabinet delivery and how our operations teams coordinate installations.
Determining the Delivery
Cabinetry delivery is coordinated in partnership with third-party networks that are measured and properly trained to handle cabinetry. While our packaging greatly reduces scuffs, dings, and scratches that can occur, rough handling can still cause significant aesthetic or structural damage. Choosing the right transportation partners has been paramount in our growth and success.
Timberlake logistic teams work with carriers and manufacturing to align schedules to ensure cabinetry is delivered to the construction site prior to the installers arriving. Typically, this aligns anywhere from a week to a few days prior to the install date. Once on the job site, the home is locked and secured to minimize other trade damage or jobsite theft and will remain inside until the install date.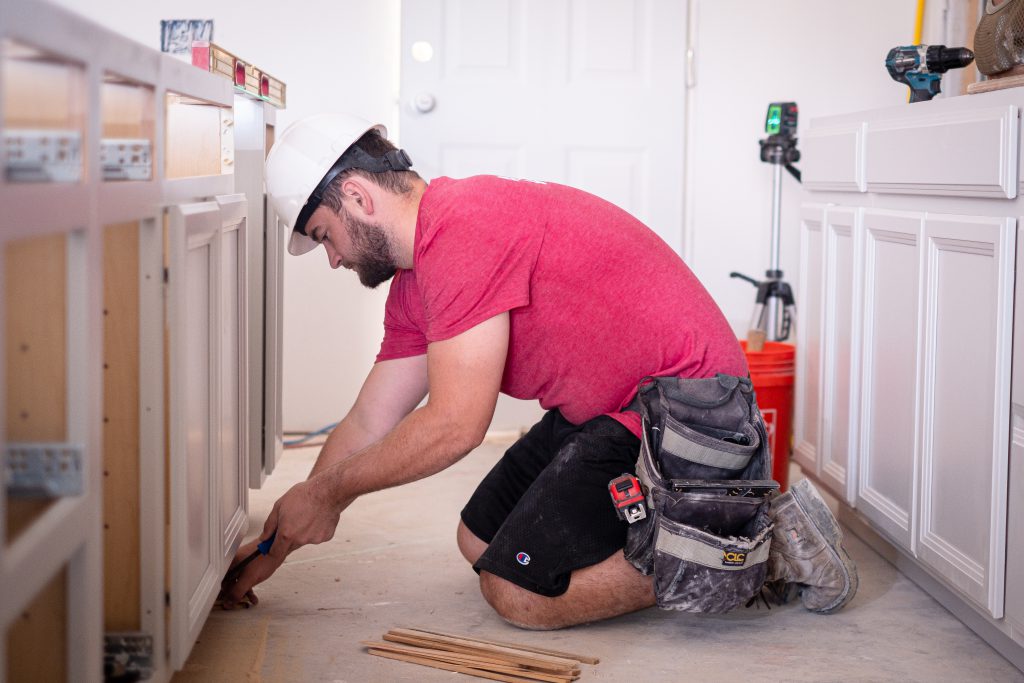 Timberlake's B2B model of managing the order to delivery process has been paramount to our growth as a business over the last decade – with extraordinary service and reliability that has made us the sole cabinetry provider with many of our builder partners.
Cabinetry Installers
Timberlake field operations work with cabinetry installers to create schedules for install dates in their market. All installers go through Timberlake specific training to ensure they perform quality installations.
To get a closer look at how the install works, we went out into the field and spent time with two of our installers, Pat and Vinny, a team of brothers who have over 500 installs to their name – and they are still in their 30s!
A typical day begins at 5 AM – waking up, no breakfast but coffee, and a quick inventory of equipment and logistics, and out the door they go. Since physical addresses aren't established yet, they double-check the lot and subdivision they have been assigned to for the day, and head out to arrive at 7 AM.
Being a two-man team, they start by offloading saws and other equipment needed for the day, and begin taking inventory of the cabinetry. If everything checks out, they begin unpacking and marking locations for placement.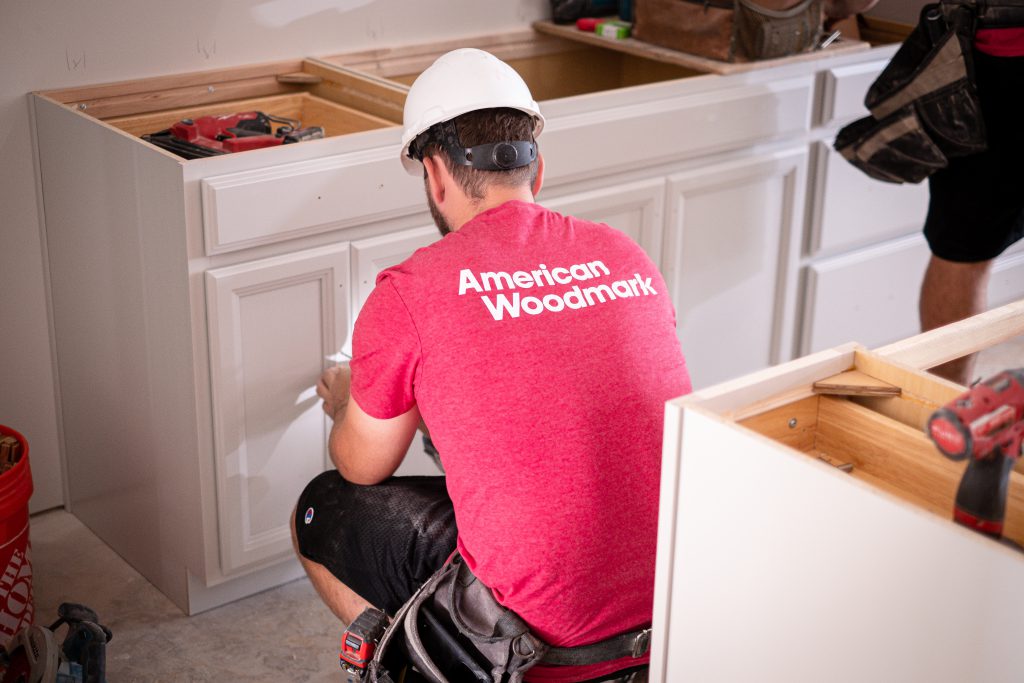 Different crews manage the process differently; however, Pat and Vinny divide and conquer – Pat focuses on cabinetry placement and fastening to the walls, while Vinny performs tasks such as crown molding installation , trim placement, and decorative hardware installation. Using laser guides alongside a sharp understanding of Timberlake product, cabinets are aligned and set in place in short order. Wall cabinets go up first to allow crown to be cut and installed as Pat moves onward to the base cabinets. Within a short amount of time, the overall shape of the kitchen comes together quickly, as they continue to measure and align cabinetry to the space. The goal of Timberlake installers to install all the cabinetry and leave the house in a next trade ready position so the overall build can stay on schedule for on-time delivery to the homeowner.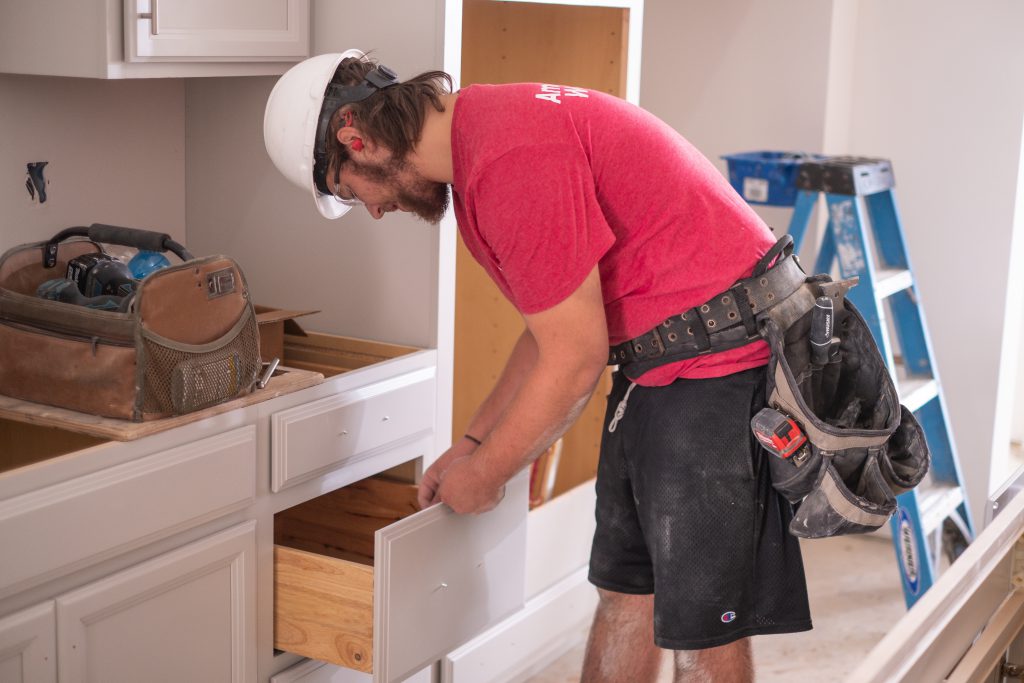 Together, they can complete the entire house within four hours – and now it awaits countertop installation via the countertop contractor. Fortunately, the next house on the list is right next door – a very similarly styled kitchen that will also be completed in roughly 4 hours. Smaller homes can take hours while larger homes can involve more complex installation that require days. Few crews can handle two houses in a single day as a two-man crew, but the experience and efficiency Pat and Vinny bring allows the work to get done swiftly and accurately.
Thank you for joining us for our Delivery and Install ServicePoints entry – next up, Punchout & Completion!